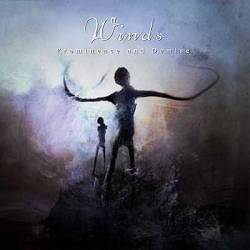 Fort d'un noyau dur inchangé depuis ses débuts, Winds revient en ce mois de septembre 2007 avec son troisième album complet, pour le compte du label The End Records. Muni de superbes peintures de Travis Smith (Opeth, Amorphis), Prominence and Demise annonce ainsi toute la finesse et la volupté du métal atmosphérique de la formation emenée par Andy Winter.
Pourtant, malgré la présence de nombreux passages dégageant encore cette douceur et cette sérénité propre au groupe norvégien, à l'image du superbe Fall And Rise et de ses acoustiques renversants, le ton de Prominence and Demise est résolument plus métal, surtout au niveau de ses rythmiques. Jan Axel (Hellhammer) impose souvent un jeu très lourd, chargé en double pédalage et en roulements, à commencer par les formidables Grand Design & Paradise Died.
D'une durée de 55 minutes, Prominence and Demise est également plus alambiqué que ses prédécesseurs, mélangeant brillamment les ambiances douces et agressives. Bénéficiant d'un couple basse batterie sans faille, Carl August lance ainsi ses lignes de guitares incroyablement complexes et ses soli architecturaux, dont lui seul possède le secret. Sur cette assise rythmique technique, se greffent alors les vocaux suaves de Lars Eric et les partitions de piano d'Andy, emplies de mélodies sombres et élaborées.
Enfin, grâce à l'apport d'un quatuor à cordes (deux violons, un alto et un violoncelle), ainsi que de voix soprano, alto et tenor, respectivement d'Agnete Kirkevaag, Lars Nedland et Dan Swanö (Madder Mortem, Age Of Silence, Edge Of Sanity), le tout utilisé avec parcimonie et remarquablement mixé, Prominence and Demise distille un parfum néoclassique enivrant, et cache une multitude de trésors, ne se dévoilant qu'au fil d'innombrables heures d'écoutes.
Restant dans des sphères intimistes et mélancoliques, Prominence and Demise est en revanche plus dur et encore plus riche que ses prédécesseurs, montrant le besoin incessant d'innovation et de progression du quatuor norvégien, qui ne se fixe aucune limite, tant le talent de ses compositeurs et interprètes est immense. Winds figure sans conteste parmi les formations progressives les plus intéressantes et les plus constructives du métal, aux côtés d'Opeth ou Arcturus (RIP), bien que, ne pouvant s'empêcher de trop en faire, oublie parfois de se recentrer sur l'essentiel, et recréer ainsi les instants de pure magie d'Of Entity And Mind, son premier MCD.
Fabien.
10 novembre 2009