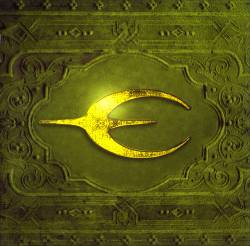 Si l'histoire retient particulièrement In Flames, At The Gates, Edge Of Sanity et Dark Tranquillity comme les précurseurs incontestés de la scène death mélodique suédoise, loin des productions plastiques actuelles, elle oublie pourtant des combos essentiels, également à l'origine du mouvement, tels que Desultory ou Eucharist. Ce dernier se forme en effet dès 1989, sous l'impulsion de son leader Markus Johansson, guitariste et chanteur, rapidement rejoint par le batteur Daniel Erlandsson, frère d'Adrian, et officiant actuellement au sein d'Arch Enemy, aux côtés de Michael Amott.
Après son EP Greeting Immortality en 1992, Eucharist sort son premier album dès l'année suivante, A Velvet Creation, constituant la première création du label Wrong Again Records (futur Regain). La production reste en revanche un vrai désastre, privant le disque de tout succès. Quatre ans plus tard, le groupe se dirige alors au Recordia Studio, réitérant le choix de Fredrik Larmeno comme ingénieur du son, mais posséde désormais une maîtrise considérable. Mirrorworlds voit ainsi le jour en été 1997, sur le même label Wrong Again, qui s'est taillé entre temps une solide réputation, en signant notamment In Flames ou Cryptopsy.
Eucharist bénéficie cette fois d'un enregistrement de qualité, clair et profond, permettant la véritable expression de son art. Le style reste brutal, rappelant l'agressivité admirablement retranscrite sur The Red In The Sky ou Slaughter Of The Soul d'At The Gates. Les rythmiques de Daniel impressionnent par leur précision, soutenant les riffs percutants et les vocaux arrachés de Markus, malheureusement trop similaires au timbre de Tomas Lindberg, vocaliste du groupe référence précité.
D'emblée, la machine Eucharist se met en marche, développant un death d'une rage formidable, épaississant son style avec l'apport de lignes mélodiques délicates, tout en évitant la facilité de l'utilisation de claviers pour créer ses ambiances. La technique reste indéniablement de mise, Markus rivalisant d'ingéniosité pour charger son death rageur en émotion, multipliant les harmonies et les soli vertueux, pour le plus grand bonheur du métalleux.
Les trois premiers titres de Mirrorworlds font ainsi référence, possédant un équilibre, une richesse et un niveau émotionnel formidables, à l'image du break édifiant de son titre éponyme, ou de l'outro du bassiste Martin Karlsson sur le superbe With The Sun. L'apogée est alors atteinte sur le quatrième morceau, l'instrumental The Eucharist et ses mélodies enchevêtrées. Le seconde partie de l'oeuvre reste toutefois moins marquante, à commencer par l'interlude In Nakedness, plus stressant que reposant pour le deathster endurci.
Album de grande qualité, Mirrorworlds s'insère sans problème dans toute discothèque deathmetal qui se respecte, créant un death d'une pureté mélodique incroyable. En revanche, l'éclat de ses quatre premiers titres, éclipsant quelque peu le reste des compositions, mais aussi son arrivée tardive sur le marché, alors que les cartes étaient déjà jouées, privent Eucharist d'une notoriété pourtant méritée, le split ultérieur du groupe renforçant hélas son confinement dans l'oubli. A redécouvrir.
Fabien.
4 avril 2008