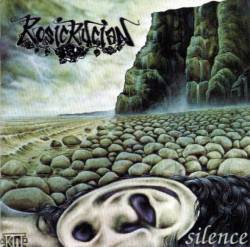 Si l'écrasante majorité des formations scandinaves formées à la fin des années 80 ont sensiblement durcit le ton sous l'influence de Nihilist ou Carnage, peu sont finalement restées fidèles à leurs débuts, ancrées dans une veine thrashmetal alors en pleine décélération. Fondé en 1989 autour du talentueux guitariste Magnus Söderman, Rosicrucian compte justement parmi ces quelques groupes suédois ayant conservé ses accents thrash des premières heures, loin d'une conduite vers l'extrême brutalité.
L'unique démo Initiation Into Nothingness de Rosicrucian attire alors l'attention du label Blackmark Productions de Börje Forsberg, qui lui offre ainsi un premier contrat, peu après l'intégration des deathsters d'Edge Of Sanity dans ses rangs. Le quintette de Västerås ne résiste pas à la tentation de rejoindre Tomas Skogsberg aux Sunlight Studios, la direction incontournable du moment pour nombre de formations suédoises, mais possède toutefois suffisamment de personnalité pour éviter une production bateau typée Entombed et Dismember. Le groupe fait enfin appel à Kristian Wahlin du défunt groupe Grotesque pour la mise en image de son premier album sobrement baptisé Silence.
Si les rythmiques parfois lourdes et les quelques interventions plus gutturales de Glyn Grimwade empruntent indéniablement au deathmetal, Silence possède avant tout son ancrage dans les sphères thrash, à l'image de ses riffs agressifs ou de ses chants en rappel typiquement thrashy. Inutile de chercher en revanche des influences californiennes ou teutonnes manifestes, tant la musique développée par le groupe reste personnelle.
Rosicrucian se démarque effectivement grâce à une approche instrumentale originale, n'hésitant pas à ponctuer ses rythmiques et guitares incisives de quelques interventions acoustiques et breaks décalés du meilleur effet, pour citer Column of Grey et The Way of All Flesh en ouverture, ou les tout aussi inspirés Autocratic Faith et Defy the Oppression aux pointes flamenco ou airs de samba judicieux. Le groupe maîtrise plus précisément son sujet à la perfection sur les géniaux Within the Silence et Esoteric Traditions, parfait équilibre entre un thrashmetal nerveux et saveurs tantôt deathmetal ou jazzy, le tout agrémenté des soli exquis de Magnus Söderman et de la voix merveilleusement fausse de Glyn Grimwade.
A contre courant de ses collègues suédois s'engouffrant dans une course sans pitié vers les nouvelles sonorités lourdes et ambiances de mort du deathmetal, Rosicrucian joue ainsi la carte de l'originalité en cette année 1991, optant pour un thrashmetal plus léger à la manière d'un Afflicted s'affranchissant volontiers des codes du moment. Le pari ne paye toutefois pas, le quintette ne rencontrant qu'un succès d'estime malgré un premier album qui, sans prétention particulière, bénéficie pourtant d'une interprétation remarquable et fait preuve d'une singularité étonnante.
Fabien.
8 mars 2011