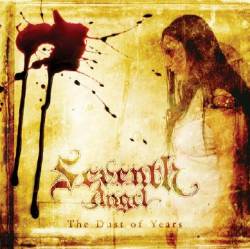 Formé en 1987 au Royaume-Uni, Seventh Angel compte une première de partie de carrière thrashmetal, tout en abordant des thèmes autour de la chrétienté, tout comme son compatriote Detritus. Tandis que son acolyte se positionne plus clairement dans la vague Bay-Area si courante à l'époque, notre quatuor possède une fibre doom qui apparait déjà sur le final de son album The Torment de 1990, et plus clairement sur son second effort Lament for the Weary en 1991. Par la suite, le groupe se sépare et Ian Arkley fonde l'entité doomdeath Ashen Mortality qui sortira deux albums durant les nineties, en toute discrétion.
C'est lorsque le label polonais Metal Mind contacte notre guitariste & chanteur à l'occasion de la réédition des deux albums de Seventh Angel, que l'ancien leader décide de remettre plus sérieusement sur pieds son premier groupe, en incluant deux membres d'origine, le batteur Tank (Andrew Thompson) et le guitariste Simon Bibby, ainsi que Mark Broomhead, l'ancien frontman de Detritus que l'on retrouve à la basse. Les deux rééditions parues en 2008 contiennent d'ailleurs chacune un bonus, deux nouvelles compositions en version démo (Lamentations et the Turning Tide) à paraître sur l'album The Dust of Years chez Bombworks Records en juin 2009.
A l'écoute de The Dust of Years, on comprend difficilement pourquoi ces compostions n'ont pas été écrites pour Ashen Mortality. En effet, hormis quelques infimes réminiscences thrashmetal du passé, le style pratiqué est clairement un doomdeath, sans rapport avec les origines de Seventh Angel, bien que le groupe laissât déjà une porte ouverte vers le monde du doom metal lors de sa première partie de carrière. Ici, cherchons plutôt les influences du côté des premiers albums de My Dying Bride ou Anathema. Ian Arkley possède un chant guttural profond à rapprocher de Dan Swanö, qu'il oppose régulièrement à une voix claire débordant de mélancolie, tandis que les guitares saturées se juxtaposent à de nombreuses lignes acoustiques et des leads poignantes, où l'on retrouve cette même émotion.
Si le premier morceau Chaos of Dreams renvoie volontiers lors de son départ vers le deathmetal puissant & entier d'Edge of Sanity, le tempo décélère rapidement et les vocaux plaintifs de Ian rappellent combien The Dust of Years s'ancre sérieusement dans le doom. Cette balance entre puissance deathmetal (The Turning Tide, In Ruins) et mélancolie (Abelard and Heloise et son chant clair quasi religieux) est idéalement dosée, Seventh Angel réservant des montées en intensité et en émotion fabuleuses, trouvant son apogée sur les 10 minutes du remarquable The Raven Sky.
Les auditeurs abordant The Dust of Years avec des yeux de thrashers risquent d'être surpris (ou déçus, tout dépend de l'intégrisme), puisque Seventh Angel n'a conservé que le spleen de son passé, le doom étant le noyau dur du nouvel album, avec une approche deathmetal en plus. Intrinsèquement, il s'agit d'une oeuvre remarquablement ficelée, puissante et mélancolique, la seule maladresse de Ian Arkley étant à mon humble avis d'avoir sorti The Dust of Years sous le nom de son tout premier groupe (lui permettrant de revenir toutefois plus précisément sous les feux de la rampe), alors que le disque doit davantage être perçu comme un prolongement d'Ashen Mortality, où de la scène doomdeath britannique d'une manière plus générale.
Fabien.
8 avril 2013