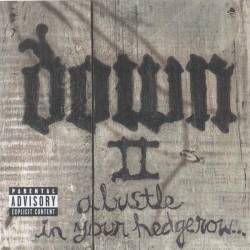 Voilà Down qui nous revient avec un album qui fleure bon le whisky et la Nouvelle-Orléans! Ce combo, formé de membres de Pantera et de Crowbar, nous ressert ici son mélange surprenant de thrash et de rythmiques de blues, pour un résultat des plus agréables.

Dès le premier morceau, le fan de Pantera se trouve en terrain connu: Phil Anselmo chante diaboliquement bien, les riffs sont d'une lourdeur incroyable… Bref, tout ce qu'un amateur de thrash était en droit d'attendre. Mais lorsque la basse entre en jeu, c'est pour insuffler au groupe un groove imparable, qui pousse l'auditeur à  taper du pied comme un dément! Ce sens du rythme, marque de fabrique du combo, ne quittera l'album qu'en de rares occasions, pour de lancinantes ballades enfumées ("Where I'm going", "Landing on the Mountains of Meggido").

Mais ce qui constitue la moelle épinière de ce disque, c'est bien ce savant dosage entre des riffs qui arrachent tout sur leur passage ("Lysergik Funeral Procession", "The Man that follows Hell", "Ghost along the Mississipi") et de lourdes mélodies hantées ("There's something on my side", "Beautifully depressed"). Et lorsque le groupe se fâche vraiment, cela donne "New Orleans is a dying whore", brûlot de power-thrash incandescent qui dépeint leur région fétiche sous un jour… peu flatteur.

Ce deuxième album de Down (et sans doute dernier, le groupe ayant mis son existence entre parenthèses en raison de son manque de succès commercial) est donc une de ces pépites méconnues qui, de temps à  autre, viennent illuminer la vie d'un métalleux. Anselmo et ses camarades de jeu ont composé ici un disque à  l'odeur de vieux bourbon, qui laisse un goût délicieux en bouche.