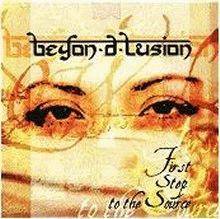 "First Step…" est le premier EP du projet paralléle du guitariste de Furia, j'ai nommé Mehdi Khadouj. Il ne s'agit pas ici de Sympho Black Death, mais, de Gothic Atmosphèrique à  vocaux féminins, assez proche de ce que faisait The Gathering à  ses débuts jusqu'en 2000. Le groupe, ou devrais-je dire le duo, se compose de Mehdi aux guitares et claviers et d'Alexandra Bernard au chant. S'ajoutent Sammy Khadouj, le frére de Mehdi, à  la basse, Sébastien Rambaud à  la batterie, Nicolas Courrier à  la basse et Céline Robergeot au violon, en tant que musiciens de session. Autant le dire tout de suite, Mehdi sait ce qu'il fait. En effet, dès le premier morceau, "Destitution", on peut entendre tout le professionalisme et le génie de composition du gratteux. Le début de cette chanson est assez épique avec une guitare assez thrashy dans l'esprit et la voix d'Alex est assez changeante durant toute la compo, faisant penser tantôt à  Anneke Van Giesbergen (The Gathering), en faisant passer toute l'émotion possible, tantôt à  Floor Jansen (After Forever), avec sa technique de soprano, atteignant facilement les notes les plus aigües et, tantôt à  Johanna De Pierre (Amaran)pour ses vibratos si particuliers. Ceci se fait d'autant plus sentir dans le second morceau, "Out Of My Grasp", trés atmosphèrique, dont la mélodie est jouée au piano : une vraie réussite, digne des plus grand groupes de métal atmosphèrique. Et quel régal d'entendre Alexandra monter dans les aigüs si facilement vers la fin du morceau…

Troisième morceau, "Into The Maze" est, quant à  lui, parsemé, et ce de façon trés parcimonieuse, de trés courts passages orientalisants. Un petit plus pas désagréable, tant ils s'insérent vraiment bien dans la musique. Dernier titre, "Orions (Ruins and Rise)", le plus long (plus de 3 minutes), débute magnifiquement avec une section orchestrale aux claviers et au violon. Et la voix d'Alex, lyrique à  souhait, encore une particularité trés attrayante de la musique de Beyon-d-Lusion. Belle fin de maxi CD…

En résumé, un disque magnifique, qui plaira sans aucun doute à  tout les métalleux, pour peu qu'ils aiment le métal mélodique. Un avenir radieux s'ouvre à  ce groupe. Vivement leur premier album!!!!
Recently: