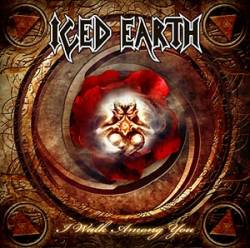 Le voici enfin, ce single tant attendu, préparant l'arrivée du nouvel album-messie du groupe américain! Ce qui figure sur cet EP nous met déjà dans l'ambiance de la future offrande 'The Crucible Of Man (Something Wicked Pt. 2)'.
En effet, point de concession ici, tout n'est qu'énergie, vitalité, dynamisme, bombastique et talent! Depuis le retour de Matt Barlow derrière le micro, on dirait que Jon Schaffer s'est remis à composer de véritables tueries, ce qui est une réelle bénediction pour les fans, qui avaient perdus un peu pied avec l'ancien frontman Tim "Ripper" Owens. Même s'il n'était pas si mal et qu'il avait un énormissime potentiel allié à une voix terriblement séductrice, aucun de ses atouts n'a fait oublier l'organe sensuel et unique de Mister Barlow, qui prend ici un plaisir suprême à nous ensorceler de son timbre suave, notamment sur les morceaux les plus calmes, tels que "The Clouding", magnifique ballade, présente sur 'Framming Armageddon'! Cela présage vraiment du meilleur, d'autant plus que les trois autres morceaux présents sur cette mini-galette sont également des indicateurs de la qualité du futur album. Que dire d'autre de la guerrière et inédite "I Walk Among You" et des reprises du précédent opus "Setian Massacre" et "A Charge To Keep", si ce n'est que tous les ingrédients sont à nouveau réunis pour remettre Iced Earth dans le droit chemin!
Vivement le prochain opus qui, sans conteste, sera l'un des meilleurs albums de l'année 2008 et un nouveau succès à ranger aux côtés de 'Something Wicked This Way Comes' et de 'Horror Show'.
Recently: