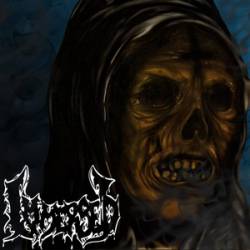 Fondé pendant l'été 2008 par quatre musiciens ambitieux et motivés, Immersed commença à prendre davantage d'ampleur dans la région d'Ottawa lors qu'arriva le bassiste Gareth Allix (Remnants Of A Deity). Le quintet ainsi formé ne perdit pas de temps avant de sortir sa première démo éponyme déjà très prometteuse. Deux ans plus tard, 2011 voit l'arrivée de « In the Ire of Creation » produit par Christopher Bradley (Beneath The Massacre), masterisé par Chris Donaldson (Cryptopsy) et signé chez la célèbre écurie Unique Leader Records (Arkaik, Decrepit Birth, Gorgasm).
Immersed s'offre l'aide de Rob Chambers de Deamon pour la conception d'une pochette sombre où se dresse une créature cauchemardesque afin de mettre en relief les thématiques utilisées au sein de cet album, thématiques empruntées chez H.P. Lovecraft, notamment « L'appel de Cthulu » ou « L'abomination de Dunwish ».
Leur death metal en devient donc brute de décoffrage et particulièrement tranchant, s'octroyant un son rude et froid à la suédoise, même si l'ensemble des morceaux s'apparente davantage à un mélange de Gorguts, de Dying Fetus, voire de Suffocation, avec certains éléments black voire thrash. Batterie et basse claquantes, riffs techniques et incisifs, et alternance growl et chant criard font de ce « In the Ire of Creation » un album monstrueux, jouissant d'une excellente rapidité d'exécution.
Immersed prouve dans la majeure partie des titres qu'il privilégie l'efficacité et un certain côté direct et non pas la longueur ou l'expérimentation. Si l'opus peine à dépasser les vingt sept minutes, ce n'est pas pour rien. L'écoute d'un « I Have Seen the End » avec son intro cauchemardesque vous mettra sur la voie. Rapide, brute et surtout carré, Immersed nous en envoie plein la figure avant d'alterner riffing death/thrash du plus bel effet. Un riffing qui s'entend davantage avec un « Desolate Wanderings » percutant, au growl immense, mais nous offrant des parties mélodiques relativement bien exécutées, n'empiétant certainement pas sur la violence des instruments.
« Ruthless Transgression » mettra sans aucun doute tout le monde d'accord, Immersed faisant preuve de talent mais aussi de technique et nous offrant un déferlement continu de riffs écrasants, alternant harmonie et brutalité pure. « Colossal Abomination » quant à lui, mettra plus en avant une certaine mélodie, apportée grâce à des éléments black, le passage aux alentours de 02:56 étant un bel exemple.
Immersed signe avec cet opus un coup de maître, prouvant une fois de plus que la scène death metal canadienne a de la ressource. La précision des riffs, la rapidité d'exécution, l'atmosphère sombre lovecraftienne et la qualité du chant fait de ce « In the Ire of Creation » un album efficace et méchamment jouissif.
Leave a reply
You must be logged in to post a comment.